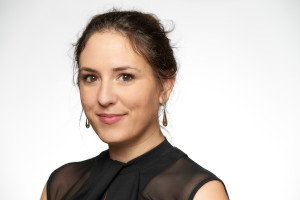 Marlene Spoerri is a UN Representative at Independent Diplomat (ID), where she leads ID's work on Western Sahara and women's political participation. Marlene advised the Syrian opposition, Syrian civil society groups and Syrian female negotiations throughout the UN-led peace process on Syria, and currently contributes to ID's work to address the Rohingya crisis.
Marlene is the author of Engineering Revolution: The Paradox of Democracy Promotion in Serbia published by the University of Pennsylvania Press. Marlene has a PhD in European Studies from the University of Amsterdam, and an MA in International Relations, with a minor in Gender Studies. Her published work includes articles on transitional justice, democratization, democracy promotion, the Balkans, as well as nonviolent strategy and tactics.
Prior to joining Independent Diplomat, Marlene worked for the Carnegie Council for Ethics in International Affairs, the Balkan Trust for Democracy, the U.S. Embassy in Zagreb, Croatia, and Serbia's Humanitarian Law Center. She has served as a Visiting Scholar at Columbia University and Central European University. She is also a term member of the Council on Foreign Relations.